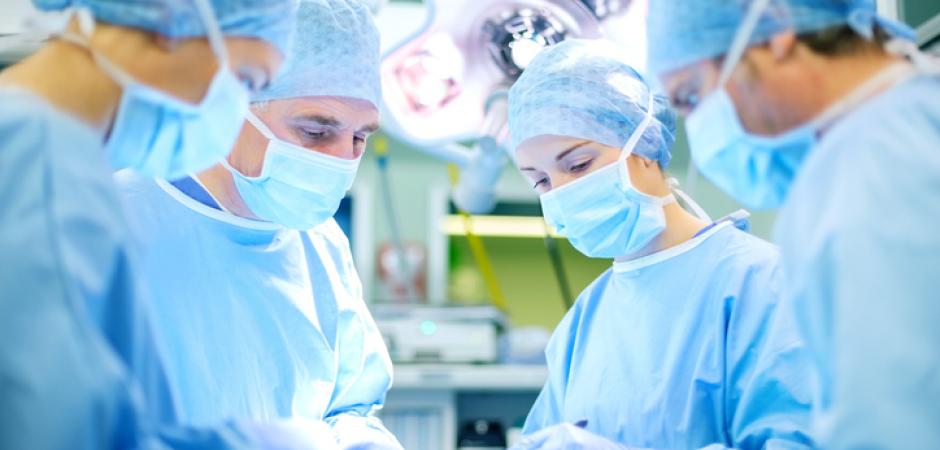 UT Health East Texas is proud to offer exceptional surgical services for patients requiring surgery at our hospitals throughout the region. General surgeons treat diseases of the abdomen, breast, head and neck, blood vessels and digestive tract. They also manage care of patients who have been injured or who have deformities or other conditions that need surgery. The UT Health surgical team is committed to helping each patient achieve his or her wellness goals with outstanding care and compassion.
UT Health surgeons care for these and other areas:
Colon, esophagus, stomach and small bowel
Gallbladder and biliary tree
Liver
Pancreas
Thyroid and parathyroid gland disorders
Diseases of the breast
Skin and wound care
Hernia care
Burn care through the UT Health East Texas Wound Healing Center
Placement of infusion ports of all types
UT Health surgeons are proficient with minimally-invasive laparoscopic techniques, which offer quicker recovery times and less postoperative pain. Several of our Tyler surgeons offer minimally invasive robotic-assisted surgery using the Da Vinci Xi © Surgical System.
One of our most specialized areas is at the UT Health Center for Colorectal Disorders. Dr Rebecca Cali provides many surgical treatments including:
Sphincter surgery - Repairs separated muscle ends.
SECCA - Delivers radiofrequency energy to the muscles of the anal canal to change tissue compliance resulting in overall tightening of the anal canal.
Bulking agent - Narrows and tightens the anal canal through an injection of material at four points.
Sacral nerve stimulation - Delivers low-amplitude electrical current to the sacral nerve with an implantable generator.
To receive more information about these and other surgical procedures offered by UT Health East Texas Physicians or to make an appointment, please call 903-596-DOCS.