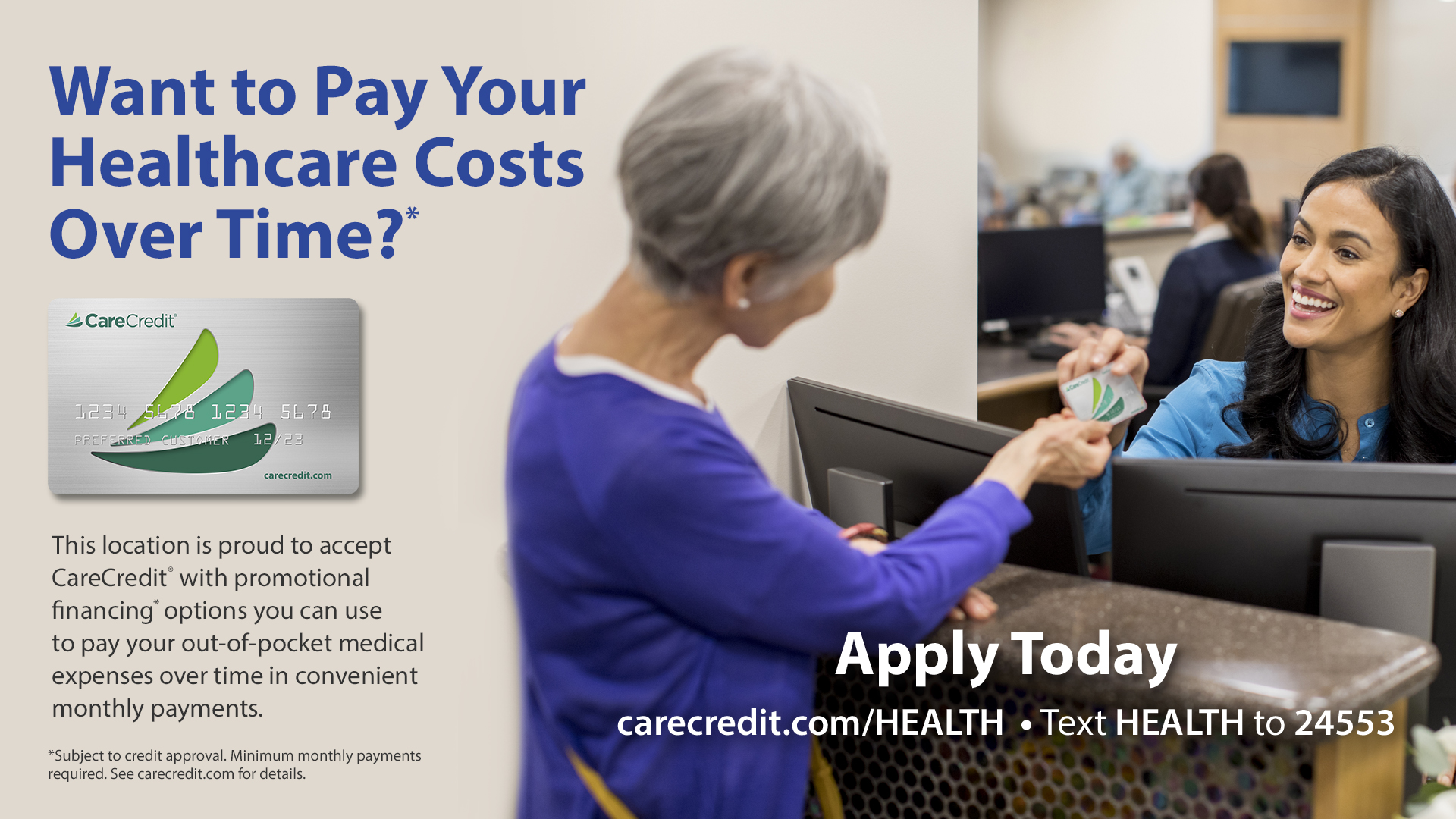 A New Payment Option for Our Patients
We're pleased to announce that we've partnered with CareCredit, a healthcare credit card patients can use to pay for deductibles, copays and out-of-pocket medical expenses. You can choose promotional financing options* for purchases of $200 or more every time you pay with CareCredit.
How It Works
Simply apply online at carecredit.com/HEALTH, call (855) 878-5952† or text HEALTH to 24553.
Get a credit decision within seconds. Once approved, you can use your card immediately.
Pay in-person, by phone or online at https://www.carecredit.com/go/463NRH/ by searching for your provider.
*Subject to credit approval. Minimum monthly payments required. See carecredit.com for details.
†Must be 18 or older to apply, must be 21 or older to apply by phone.