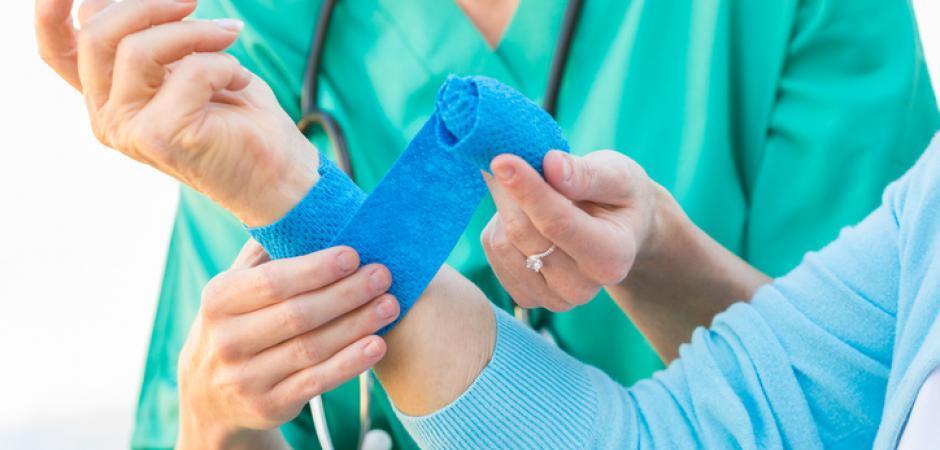 Non-healing wounds are complex and require the specialized knowledge of skilled professionals. Our team is committed to correcting contributing factors, controlling infection and enhancing medical and nutritional elements to create an ideal healing environment.
Your treatment program is designed for your specific needs. The UT Health East Texas Wound Healing Center uses a comprehensive approach to wound management and utilizes the latest clinical tools and traditional practices.
For more information or to schedule an appointment, please call 903-531-8890.
Types of wounds:
Chronic, non-healing wounds, including surgical wounds
Diabetic foot ulcers, lower leg ulcers and pressure ulcers (bed sores)
Bone infection (osteomyelitis)
Bacterial infections
Burns, skin tears or lacerations
Radiation tissue injury
Brown recluse spider wounds
Failing or compromised skin/muscle grafts or flaps
Lymphedema/venous stasis
Your individualized treatment plan may include:
Transcutaneous oxygen monitoring
Doppler evaluation of pulse
Blood work
Specialized wound dressings
Wound debridement
Compression therapy
Hyperbaric oxygen therapy
Prescription growth factors
Advanced cellular products
Edema management
Non-invasive vascular assessment
Diving emergency medicine through the Divers Alert Network