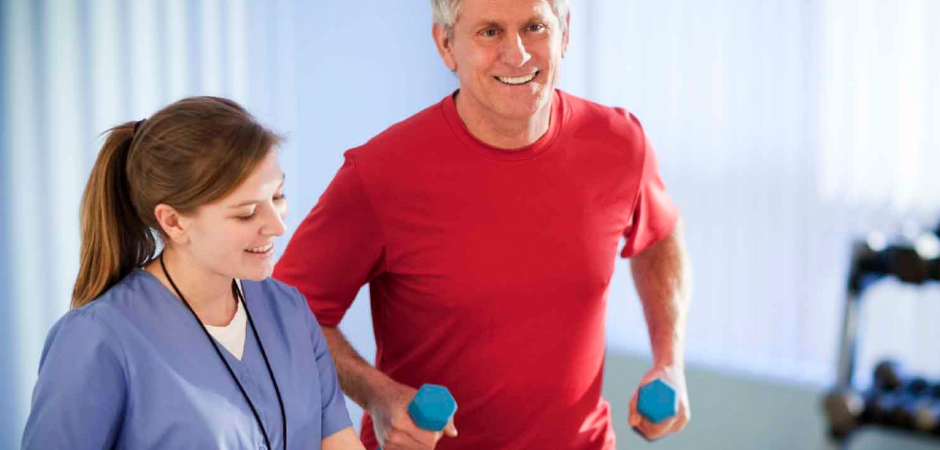 UT Health East Texas offers a full continuum of comprehensive inpatient and outpatient rehabilitation services at both the Rehabilitation Hospital on the campus of UT Health Tyler and our 17 outpatient clinics across the region.
The specialized team of physicians and therapists, work with you, your doctor and your family members to identify your specific needs. This team effort results in an individually designed treatment program that matches the level of care you require.
You'll receive high-quality, compassionate rehabilitation services as part of your treatment plan, whether you've had surgeries or are experiencing chronic pain or illness. We are committed to helping you achieve your goals and improve your quality of life.
For more information or to make an appointment, please call 903-531-8890.
Some of the specialized physical medicine and rehabilitation services include:
Stroke and brain injury rehabilitation
Cardiopulmonary rehabilitation
Balance and vestibular rehabilitation
Hand and upper extremity rehabilitation
Lymphedema therapy services
Neurological rehabilitation
Orthopedic rehabilitation
Speech therapy
 Hand therapy
Aquatics therapy
Work conditioning
*Services may vary by location.