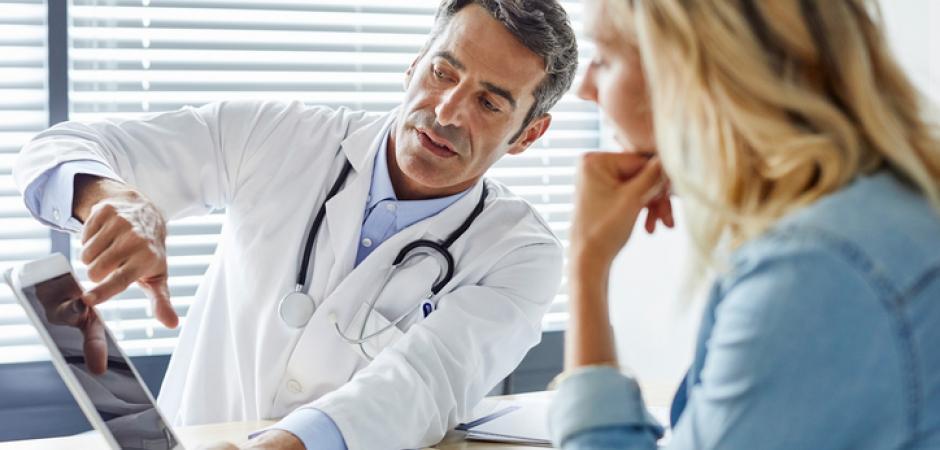 Schedule Appointments Online
It's quick and easy to schedule an appointment with a doctor.
The internal medicine physicians – or internists – at UT Health East Texas Physicians are specialists highly trained to treat adult patients across the medical spectrum. Generally, they see patients who are age 18 and older, but that can vary by provider. They provide complete, compassionate care for adults, from helping patients maintain optimal health to diagnosing and treating complex medical conditions. They are dedicated to their patients' mental and physical health, ensuring high-quality care.
The internists at UT Health East Texas Physicians look forward to offering you primary care that focuses on the specific needs and issues of adults. To schedule an appointment, call 903-531-8890.
Conditions we commonly treat include:
Acid reflux and GERD
Acne
AIDS and HIV
Alcohol and substance abuse
Allergies
Alzheimer's disease and other dementias
Anemia
Angina
Anxiety
Arthritis
Attention deficit hyperactivity disorder (ADHD)
Asthma
Chronic obstructive pulmonary disease (COPD)
Celiac disease
Colds
Congestive heart failure
Cough
Crohn's disease
Depression
Diabetes
Diabetic neuropathy
Eating disorders
Eczema
Endometriosis
Enlarged prostate
Erectile dysfunction
Fatigue
Fibromyalgia
Flu
Gout
Headaches
Heartburn
Heart disease
Hepatitis
High blood pressure
High cholesterol
Immunizations and vaccinations
Incontinence
Irritable bowel syndrome
Menopause and perimenopause
Metabolic syndrome
Osteoporosis
Overactive bladder
Parkinson's disease
Pneumonia
Psoriasis
Respiratory infections
Shingles
Sinusitis
Stress
Stroke
Ulcerative colitis
Ulcers
Urinary tract infections (UTI)
Weight management