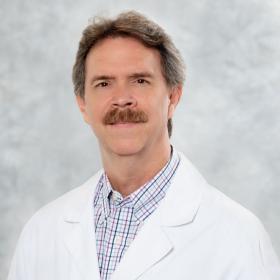 4.5 out of 5
Specialty:
Internal Medicine
499
Wound Care
Physician Group:
UT Health East Texas Physicians
Stephen Rydzak, MD, FACP, CWSP is a board-certified internal medicine physician who has many specialties. He is an internist, a diving medical physician and medical director of the UT Health East Texas Wound Healing Center.
"Having grown up in East Texas, it has been very special for me to return to this community as a physician and have the opportunity to take care of the people in this region. I've seen a lot of changes in medicine in Tyler over the years, but I never cease to be amazed by the compassion, kindness and work ethic that I see in this medical community. I feel privileged to be part of that culture."
Board certified in both internal and hyperbaric medicine, Dr. Rydzak brings a unique perspective to his practice. "Hyperbaric medicine is used to treat a number of things, including non-healing wounds. I can offer something to my patients that's not available anywhere else in the area."
Board Certifications:
American Board of Internal Medicine-Inernal Medicine, Board Certification
American Board of Wound Management, Certified Woundcare Specialist Provider
Education:
Internal Medicine Residency: The University of Texas Health Science Center at San Antonio
Doctor of Medicine: The University of Texas Health Science Center at San Antonio
Bachelor of Science: Medical Technology, The University of Texas at Tyler
Bachelor of Science: Biology, The University of Texas at Tyler
American College of Physicians, Member
Undersea and Hyperbaric Medical Society, Member
Smith County Medical Society, Member
American Board of Wound Management, Diplomate