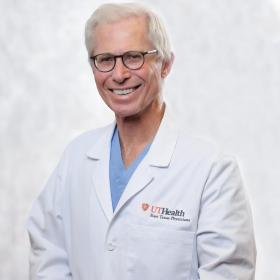 3.5 out of 5
Specialty:
Pain management; Addictionology
Practices At:
700 Olympic Plaza Circle, Ste. 850
Hours:
Monday - Friday: 8 a.m. - 4 p.m.
Dr. Harold Bolnick, MD, is board certified in pain management and addictionology. Dr. Bolnick develops a comprehensive plan of care for each patient providing both physical and emotional care. "My treatment plan may include medication, injections and nerve blocks, physical and psychological therapy, therapeutic massage, non-addictive pain management techniques and/or input from a team of multidisciplinary specialists."
Dr. Bolnick is skilled in the administration of medical treatments for pain, depression, chemical dependency and substance disorders. "My goal is to provide the highest quality of care with dignity and respect for my patients, starting with the initial diagnosis and continuing throughout the entire plan of care. I strive to work diligently to relieve patient's pain and restore their lives."
Blogs Written by Dr. Bolnick
Board Certifications:
American Board of Anesthesiology- Anesthesiology, Board Certification 
American Board of Anesthesiology- Pain Management, Board Certification 
American Board of Anesthesiology- Addiction Medicine, Board Certification
Education:
Residency: Baylor College of Medicine, Houston
Internship: Memorial Hermann - Texas Medical Center, Houston
Doctor of Medicine: SUNY Downstate Medical Center, Brooklyn, N.Y.