Reviews for Bruno Romeo, MD
---


02/05/2023
He Always Explains Everything in an English. Very Caring, Professional, Knowledgeable Doctor.. Always Follow-Up Appointments Set Promptly.
— Gail Chumley
---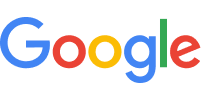 06/29/2022
Dr Romeo is excellent. He's very careful to discuss everything you need to know. He has a wonderful bedside manner.
— Kristin Eastwood
---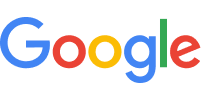 04/18/2022
Dr. Romeo is the best!!!!!!!! I'm so happy to have have such a wonderful doctor taking care of my gynecology needs!
— Vanna Brevard
---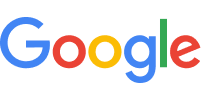 11/18/2021
Dr. Romeo is very good and honest! He delivered my last two kids and did an amazing job! He's my super hero rather he knows it are not!! I highly recommend him! And let's not forget about Mrs.Eve!! She's the best!!! 🥰🥰
— Marianna Hall
---


11/08/2021
He never seems to be in a hurry. He always has been straight forward and he always answers any questions I have
— Shana Bearden
---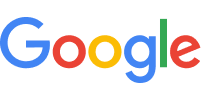 11/18/2020
I've been seeing Dr.Romeo for some months now and I have no problems. I'm not pregnant but I have been seeing this doctor for women's health. The staff is always friendly and welcoming. I never feel rushed, I am always informed of what's going on. Dr.Romeo is very good at reinforcing what treatment plan you will be doing and reminding you every visit. He is also good at answering any questions you may have as well as ordering meds or tests. I would say Dr.Romeo is a great doctor.
— Racquel B.
---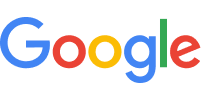 06/10/2020
It's always great experience👌
— Nereyda Martin
---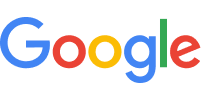 05/26/2019
If you know you may have high risk pregnancy I sadly do not recommend Dr. Romeo. The fact that I am giving him 3 stars shows how good of bedside manner I felt Dr. Romeo had in the majority of his interactions with me. Romeo was my obstetrician throughout entirety of my pregnancy and did everything well until the very end. I was measuring behind starting at around 30 weeks (fundal height). Romeo and a doctor named Dr. Ahmad who randomly stepped in to take over the majority of my care without asking my preference sent me for several ultrasounds. I chose to have these ultrasounds performed at Sonocare of East Texas . Dr. Romeo received these ultrasound reports and repeatedly said he was not concerned because the baby was growing. I trusted him because he was my doctor. I now feel he was negligent in not recognizing risk factors for intrauterine growth restriction; like the fact that my son's head measured in the 90th percentile and abdomen in 10th consistently, despite the fact that he was growing. Not surprisingly , I became preeclamptic at 35 weeks and my small IUGR 3 lb 15 oz baby was delivered via emergency c section. Dr. Romeo was very surprised at the birth weight. My husband described him as being frantic to find the ultrasound records to see what happened. I appreciated that; I felt like he genuinely cared. However, I believe that so many things could have been recognized earlier. At the time Dr. Romeo basically blamed the ultrasound clinic (and me - he told me I should have used the hospital's ultrasound services. Why didn't you tell me that when I was pregnant then? You gave me explicit permission to go to Sonocare.) but now I really do believe he holds *at least* partial fault too. Later on, I found out my son had a brain abnormality (cerebellar hypoplasia - or small cerebellum.) I contacted Sonocare of East TX to ask why this was not picked up on ultrasound . She looked in her old reports and discovered that the brain abnormality was recognized in ultrasound. She sent me the radiology and ultrasound reports that she sent had to Dr. Romeo, where she also told him my baby was not growing properly and recommended a higher level ultrasound. I was shown proof that she did recognize these things and send them, so I know now it was not her neglecting to send the reports. I called Dr. Romeo's office about that and another issue. In regards to this ultrasound issue, the nurse on the phone said to me, "Well, I was told Dr. Romeo has already talked to you about that." Seriously? 1. No, he never talked to me about missing the fact that the fetus had a brain abnormality and 2. When you completely missed several red flags in my pregnancy, you should be okay with answering my questions as many times as I want them answered. It doesn't matter even if you have already talked to me about that 10 times. You need to explain it as many times as I request that it be explained. After that response I could not convince myself to ever see him again. Truthfully, it was not even the "ultrasound debacle" that made me decide that; it was being dismissed like that by a staff member. It is disappointing because I trusted him as a physician and felt he did show a lot of personal care and concern about my baby. But with the amount of frankly dangerous disorganization that occurred with my ultrasounds and then arrogance when I ask apparently too many times ... it's very upsetting. As much as I appreciated his care during the majority of my pregnancy, I cannot in good faith return to him again.
— Svetlana Hollis
---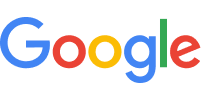 05/23/2019
Dr. Romeo, and his staff are wonderful. He is very kind and very knowledgeable. He took the time to really explain what was going on inside my body. I never felt rushed by Dr. Romeo or his staff. I would Highly recommend Dr. Romeo to any woman looking for a great OB/GYN.
— Trish Clevenger
---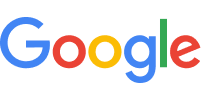 04/02/2019
Very good doctor
— Rosi Diaz
---


05/19/2018
Dr. Romeo is the best doctor I could have found for my pregnancy and C section. He's so kind, compassionate, and patient when listening to your questions or concerns. He never tries to rush you out of the office. Wish there were more doctors out there like him. Thank you Dr Romeo!!
— Tanja Tynan
---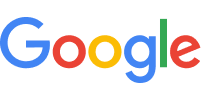 05/08/2018
Dr. Romeo is amazing. He is honest and very informative. He will take as long as you need in the room to answer any questions you have. During my miscarriage he had compassion and was willing to do whatever he could to find out what happened and when we discovered the issue he was willing to do anything he could to help us get pregnant again and try to carry a healthy baby. I definitely recommend him! -Veronica-
— Zachary Howard
---


05/26/2016
Dr Romeo is very thorough and takes the time to explain not only the disorder but the underlying problems. He is an excellent doctor and highly recommended especially if you have been misdiagnosed or given short-term solutions without treating the underlying problems.
— Suz
* Please note this list does not include reviews written by anonymous users