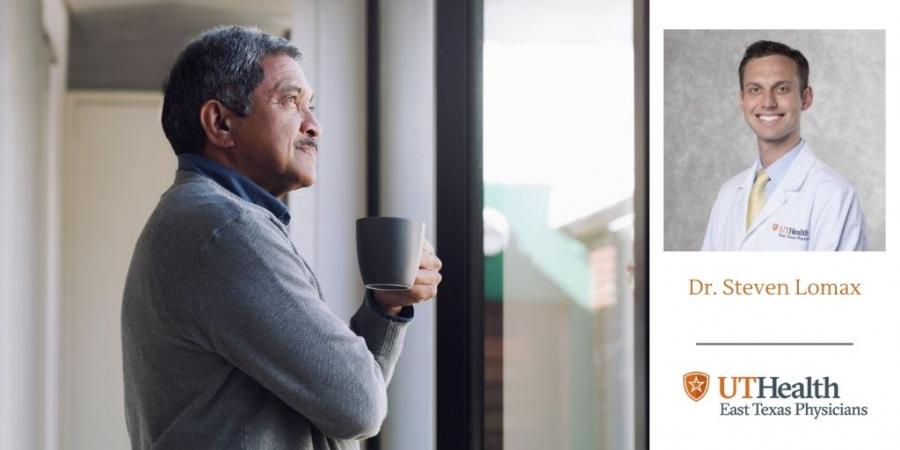 Prostate cancer is the most common cancer found in men in the U.S., with 1 in 7 men diagnosed in their lifetime and approximately 30,000 deaths annually.
The prostate is a gland that is part of the male reproductive organs. It is situated below the bladder and in front of the rectum and is usually about the size of a walnut. When cancer grows in the prostate gland, it typically causes zero symptoms. You read that correctly. Prostate cancer typically produces no symptoms. So how does a man know he has prostate cancer?
The answer to that question goes back to the 1990s when a blood screening test for prostate cancer was discovered and became commercially available. This test is called Prostate-Specific Antigen, or more commonly known as PSA. It is a simple blood test that measures the amount of PSA that a man has circulating in his bloodstream. If the PSA is elevated above the expected range, your primary care physician will refer you to a urologist for further evaluation. The urologist may suggest further tests such as an MRI of the prostate or prostate biopsy to ensure you do not have prostate cancer.
Currently, the American Urologic Association recommends all men between the ages of 55 and 70 with a greater than 10-year life expectancy undergo annual PSA screening along with an annual prostate exam. If a patient has a family history of prostate cancer, they should consider PSA screening as early as 40 years old.
We have seen a surge in more severe prostate cancer in recent years along with decreased PSA screening. If caught early, prostate cancer is curable. It is important to ask your primary care physician about annual PSA testing to diagnose prostate cancer early.
Steven Lomax, MD, is a urologist at UT Health East Texas Urology Center in Tyler and Jacksonville who specializes in minimally invasive techniques, including robotic surgery, to treat urologic cancers, kidney stones, enlarged prostate and voiding dysfunction. He also is experienced in reconstructive urology for male and female urinary incontinence, urethral strictures and erectile dysfunction. For more information or to schedule an appointment, call 903-262-3900 (Tyler) or 903-262-3900 (Jacksonville).